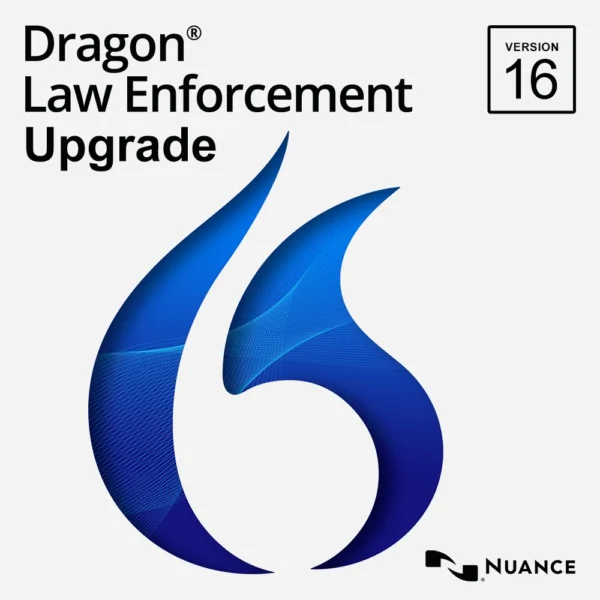 This is a Serial Number Only -- Download Link will be provided. No item will ship to you.
You MUST have a valid serial number for Dragon Law Enforcement 15 to install with an upgrade license as it will force you to enter it during installation. If you don't have access to your version 15 key, click here to purchase the full version.
Dragon Law Enforcement
 provides a faster, safer and more efficient way to create incident reports and makes CAD/RMS systems easier to use—by voice. Dragon Law Enforcement empowers officers to complete their reports 3X faster than typing while staying safe and situationally aware. Departments of all sizes are using speech recognition to improve the quality of reporting, officer safety, and community visibility. Unburden police from the paperwork that keeps them off the streets.