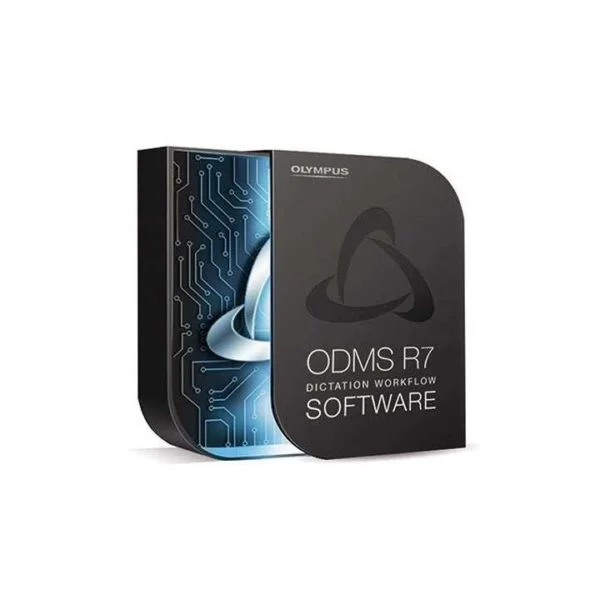 Single User License for Olympus Upgrade to ODMS 7.
Olympus AS-9003M is a Multiple user upgrade license to convert your existing DSS Player Pro Dictation R5 Software to the latest ODMS Olympus Dictation Management Software Player R7 Dictation Module Software. The Olympus AS-9003M ODMS R7 upgrade will not work with DSS Player Pro R4 or previous versions. (You must have DSS Pro version R5 Module currently installed on your PC). Once upgraded you will have the full version of ODMS R7 Dictation Module installed compatible with the latest Professional digital dictation recorders from Olympus. The Olympus AS-9003M ODMS Dictation Version R7 is a fully featured software tool that provides a simple to use but sophisticated method of managing your recordings. ODMS R7 Dictation Module is provided as standard with the New 
Olympus DS-9500 Professional Dictation Wi-Fi Recorder.
Industry-Leading Software Workflow Management Solution.
Olympus Dictation Management System (ODMS) Release 7 Software is the virtual coordinator at the heart of an Olympus Dictation Solution.
The ODMS Release 7 dictation/transcription software suite provides an intuitive and enhanced user experience that is capable of handling new efficient workflow capabilities.
The New Start-up Wizard and ability to incorporate the WiFi features of the DS-9500 ensures your organization's success with real-time dictation file sharing and easy implementation. ODMS drives workflow automation in both on-site and off-site environments, incorporating file routing and workflow rules to enhance efficiency. 256-bit file encryption provides the latest security features for ensuring that all shared information is secured and protected in your business. ODMS provides a seamless interface with Nuance Dragon Speech Recognition Software to transcribe your dictation files automatically with back-end speech recognition.
ODMS R7 has been tested and is fully compatible with Windows 11.